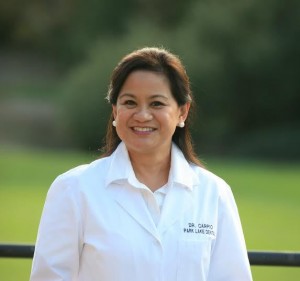 Maria Lourdes Carpio, DMD
Dr. Carpio is the founder and owner of Park Lake Dental. She received her degree of Doctor of Medical Dentistry from the University of the East, a leading center in dental education. She worked as an associate at Broadmoor Dental for a number of years before establishing her own practice in 1994, where her philosophy of exceptional patient care came to life. Since then, her vision of transforming any challenge into a smile that lasts a lifetime has come to fruition. Dr. Carpio sports more than two decades of experience. As a purveyor of health, she leads with example. She is an avid marathon runner, a keen scuba diver, and a devoted mother of two, to Paolo and Angela, and wife to Ed, her husband of 24 years.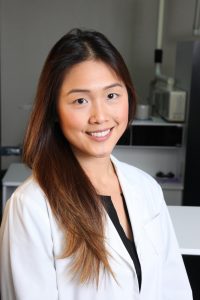 Joyce Chi, DDS
Dr. Joyce is a proud graduate of the UCSF School of Dentistry, one of the top dental institutions. She is driven by her passion to improve smiles! Dr. Joyce prides herself on her unique brand of work ethic; tailored treatment options that achieve not only a more beautiful and radiant smile, but more importantly a healthy smile that lasts a lifetime. A Bay Area native, she and her husband operate a small business in Oakland. When she's not busy crafting magic on smiles, she likes to spend her time cooking, wine tasting, exploring restaurants and weight lifting!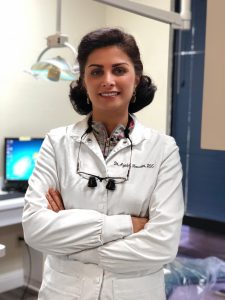 Azadeh Hosseini, DDS
Dr. Hosseini, or simply "Dr. H" to her patients, began her career right out of college. As the valedictorian of her graduating class at the University of the Pacific in San Francisco, her passion for dentistry shows through her diligence in educating her patients on dental health and providing exceptional care. She believes in treating her patients as she would like her own loved ones to be treated, and she does so with the most gentle touch! Aside from her passion for dentistry, she enjoys spending her time cooking up in the kitchen for her daughter or staying fit on her bike.
Memberships
American Dental Association
California Dental Association
Contra Costa County Dental Society
Hercules Lions Club
Hercules Chamber of Commerce