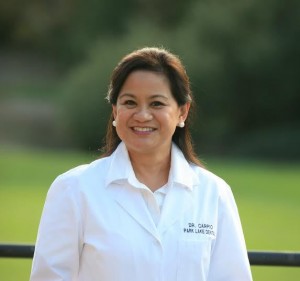 Maria Lourdes Carpio, DMD
Dr. Carpio is the founder and owner of Park Lake Dental. She received her degree of Doctor of Medical Dentistry from the University of the East, a leading center in dental education. She worked as an associate at Broadmoor Dental for a number of years before establishing her own practice in 1994, where her philosophy of exceptional patient care came to life. Since then, her vision of transforming any challenge into a smile that lasts a lifetime has come to fruition. Dr. Carpio sports more than two decades of experience. As a purveyor of health, she leads with example. She is an avid marathon runner, a keen scuba diver, and a devoted mother of two, to Paolo and Angela, and wife to Ed, her husband of 24 years.
Dr. Daniel Mabaet, DMD
Meet Dr. Daniel Mabaet! As one of our associate doctors, our patients have come to love his gentle touch and calming nature. His passion for dentistry started during his teenage years while interning in a dental office. He received his DMD from Oregon Health & Science University in Portland, OR and since then, his mission to educate and help his patients keep a beautiful, healthy, lifelong smile has been in full force! When he's not busy treating patients, he's either at the gym shooting hoops or enjoying a delicious spam musubi!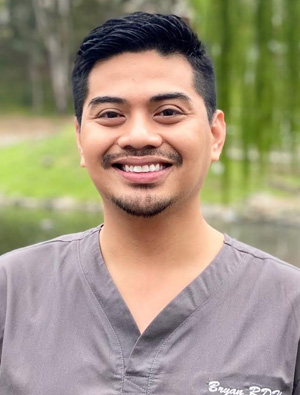 Bryan Canonigo, RDH
Bryan is a proud graduate of the Diablo Valley College Hygiene Program in Pleasant Hill, Ca. Since joining our Park Lake family, Bryan has been recognized and loved by our patients for his passion and genuine care for their dental health and hygiene. Paired with his high-spirited energy, his knowledge and dedication in educating his patients on dental care goes above and beyond the average hygienist. When he's not in the office making his patients smile a little bigger and brighter, Bryan loves to spend his time outdoors enjoying adventures in nature!